ECT4 MODEL
TWO SPEED ELECTRIC CHAIN HOISTS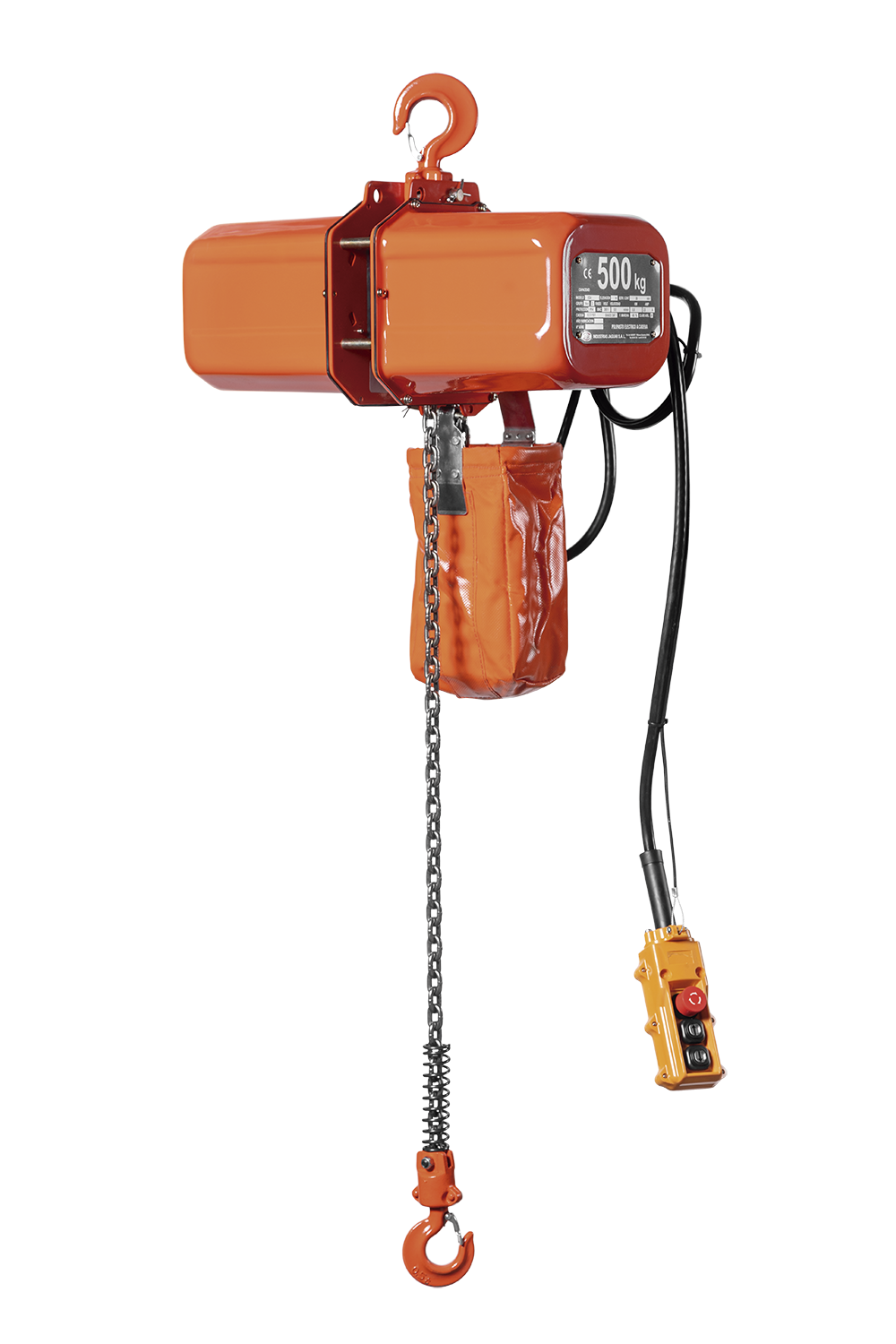 Features
IP-54 protection of the motor.
IP-65 protection of the keypad.
Notes
a) Make sure that the power, voltage and frequency are adequate.
b) Design, materials and specifications are subject to change without prior Notification for reasons of improvement.
c) JAGUAR electric hoists are not designed for lifting people and should not be used for this purpose.
Optional
Remote control for all models.
Stainless steel chains.
Stainless steel rotary hook for models of 250 kg, 500 kg and 1000kg.
Two-speed electric hoists are manufactured for capacities ranging from 250 to 2000 Kg. The ratio of 4 to 1 speed of the ECT4 model is the ideal for a wide variety of applications. At slow speed it works accurately, moving the load to the position desired. At high speed the Load can be handled effectively and quickly. For slow speed press the button halfway and for fast speed press the button completely.
---