BTX MODEL
CLAMPS FOR STAINLESS STEEL PLATES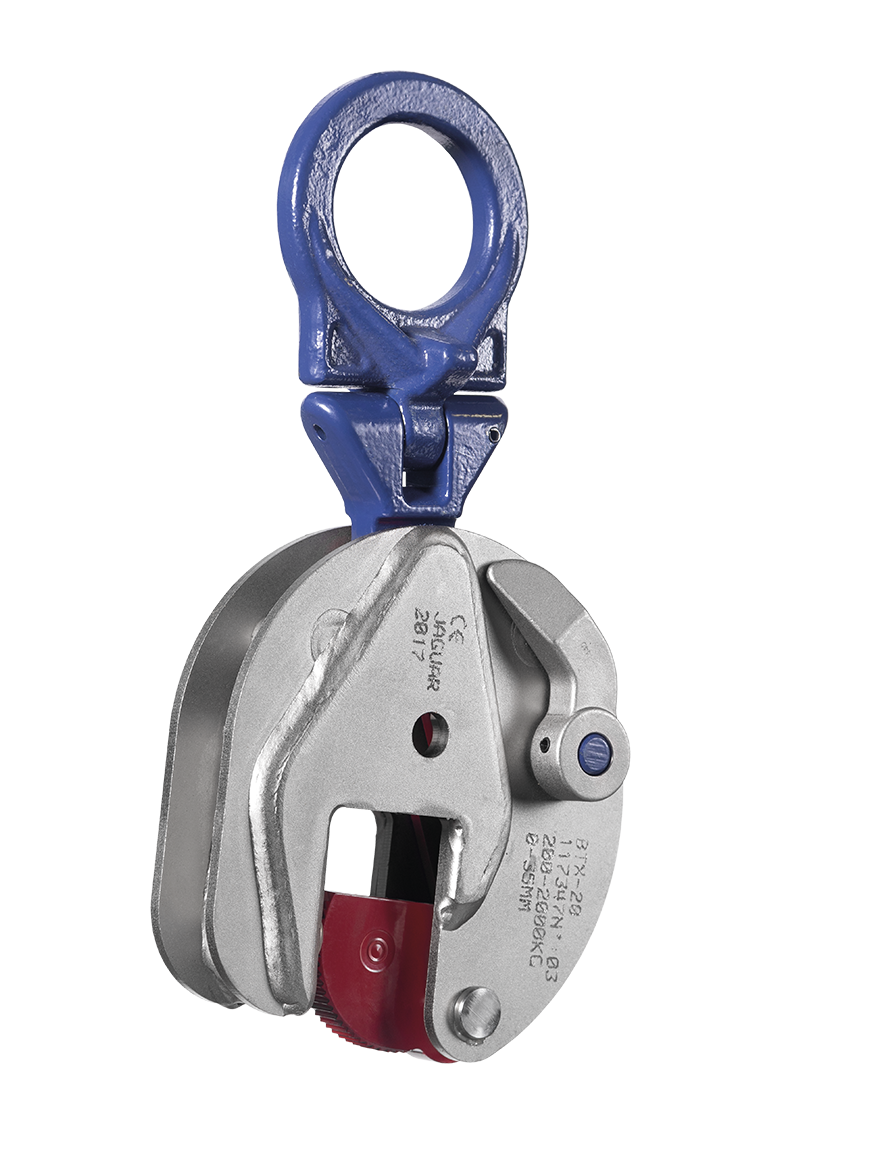 Features
The pivot segment and bolt are made up of stainless steel. The body and the safety mechanism are nickel plated toprevent corrosion from carbon pollution. The minimum workload should notbe less than 10% of the maximum workload. The lifting and opening capacity arelaterally etched sideways on thebody.
Notes
The heavier the load, the stronger the grip. It is recommended to raise a single sheet at a time. If the load is bigger, at least two clamps with a two leg bridle sling should be used.
The multiposition clamp model "BTX" JAGUAR is manufactured for lifting plates and stainless steel structures.
---