SERIES 600
LEVER CHAIN HOISTS "PALFER JAGUAR"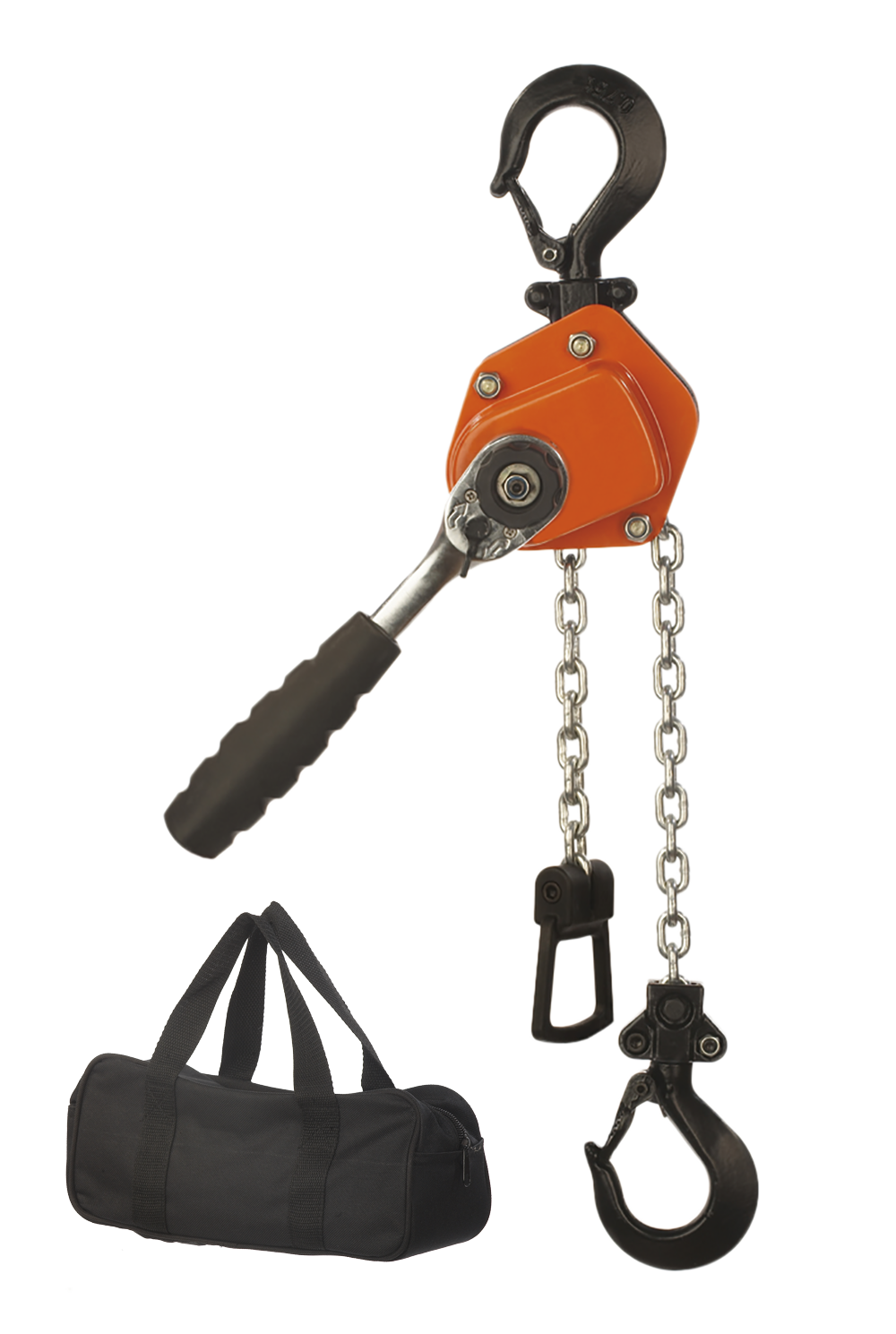 Features
More reduced size.
Smaller lever.
Ø retail chain, lighter and manageable.
Hooks with forged safety leatches.
Carry bag (except 5.000 Kg).
Capacidades
0,75 - 1,5 - 2,5 - 5 TON.
The 600 series lever chain hoists "PALFER JAGUAR" is the ideal tool for working in small spaces where versatility and efficiency have an edge over other.
Thanks to its smaller size with a shorter and robust lever it is ideal for use in spaces where other similar devices fit with difficulty.
The "Palfer JAGUAR" 600 series light hoists come with a bag that makes them easier to transport and for storage later on.
---