SERIES 520
DOUBLE AXIS TROLLEYS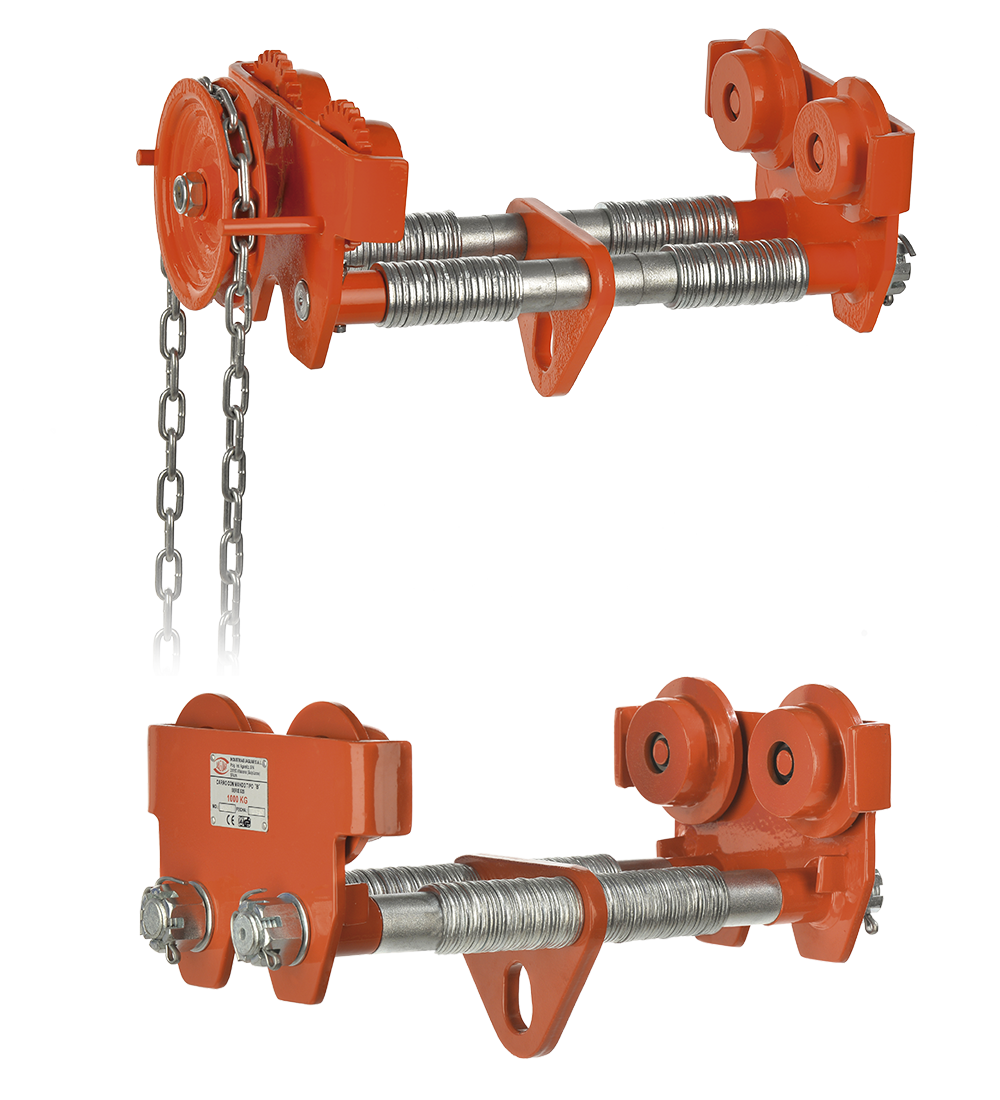 Notes
The JAGUAR trolleys are not for transfer of persons and must not be used for this purpose.
Trolleys for special widths can be supplied in two different types "A" with hand chain geared and type "B" without chain or push type.
These trolleys are adapted to a wide variety of widths (IPN, IPE, HEB).
The special feature of these 520 series trolleys is its dual axis that enables it to adapt to even the wide beam of 300 m/m.
---