SPRING BALANCER WITH LOAD INDICATOR
EQ MODEL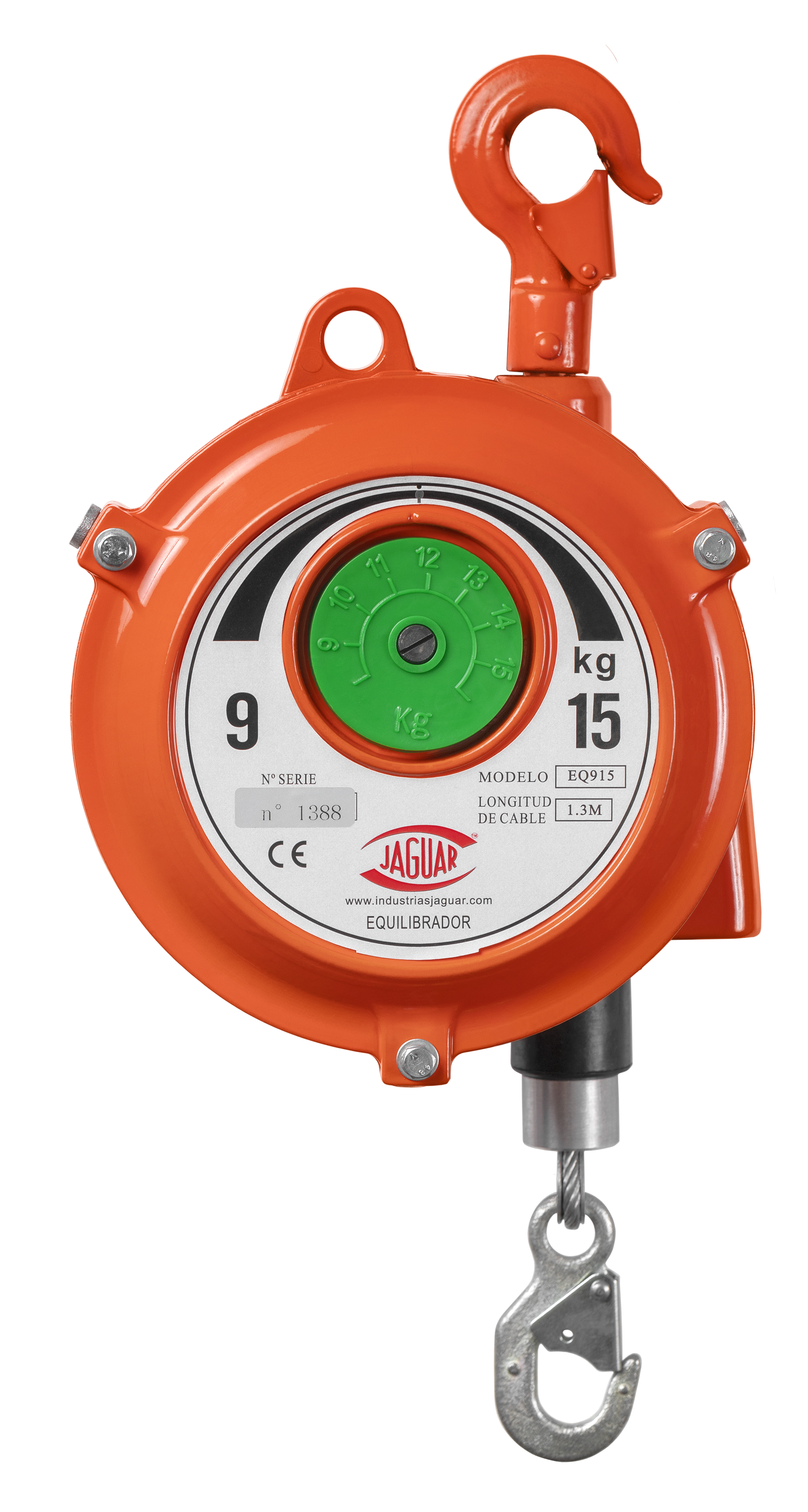 Features
Additional anchor to prevent falls according to DIN-15112 standard.
Load indicator, allows easy reading of existing load
Cable guide made of nylon, reduces deterioration of the cable and the housing.
Nylon cable winder, reduces friction and cable deterioration. *
Safety device, automatically blocks the cable in case of breakage or load shedding.
The spring balancer maintains loads in a suspended state. In this way it can be used to keep tools suspended, allowing the operator greater work freedom and reducing their fatigue. Recommended for repetitive tasks in industrial, automotive and assembly sectors in general. Its application makes it possible to significantly reduce the intensity of the workload, improve production efficiency and working conditions.
---