BTV MODEL
VERTICAL PIPE CLAMPS FOR CONCRETE PIPES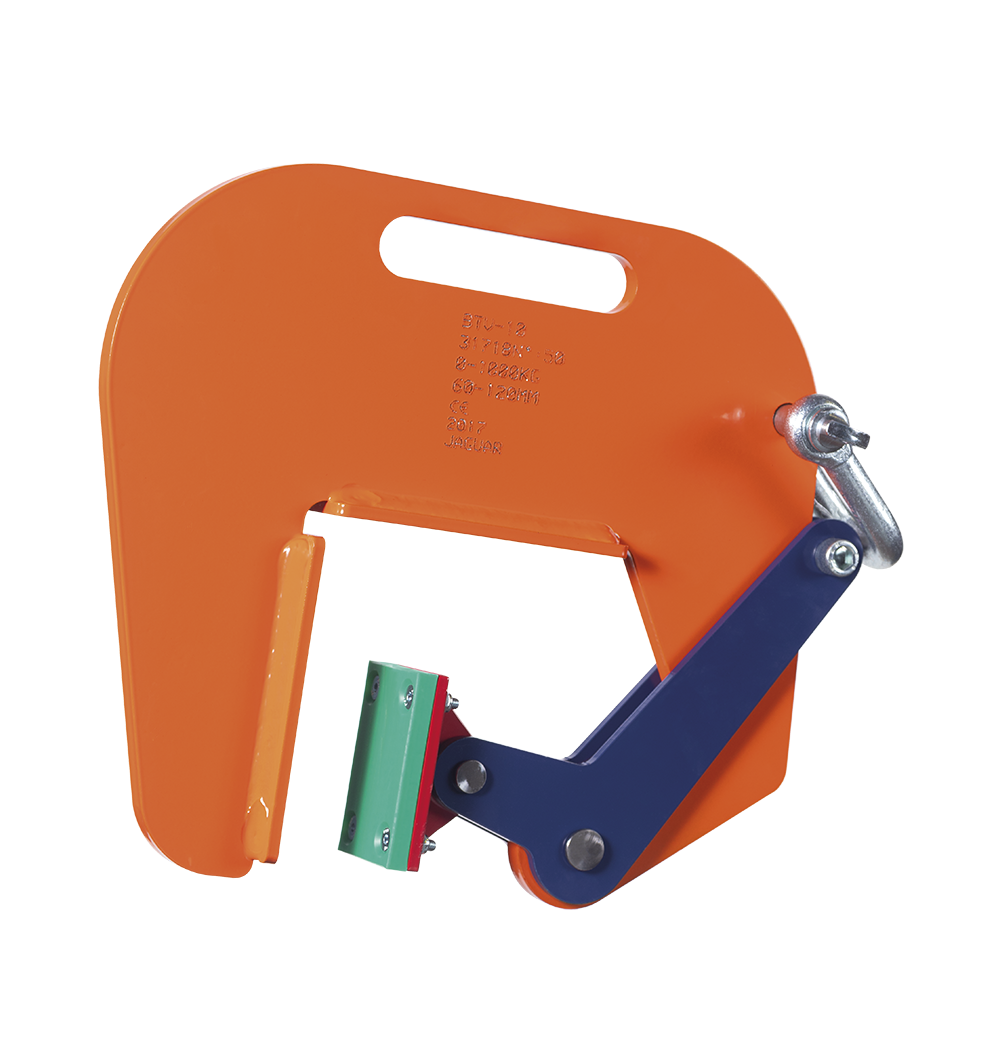 Features
The mobile part is equipped with a special synthetic surface. The minimum workload should notbe less than 10% of the maximum workload.
Notes
Should be used in pairs or groups of three. It can supply assembled with chain slings.
The JAGUAR Clamp model "BTV" is manufactured for lifting and transport of vertical concrete pipes.
---