SERIES 900
LEVER CHAIN HOISTS "PALFER"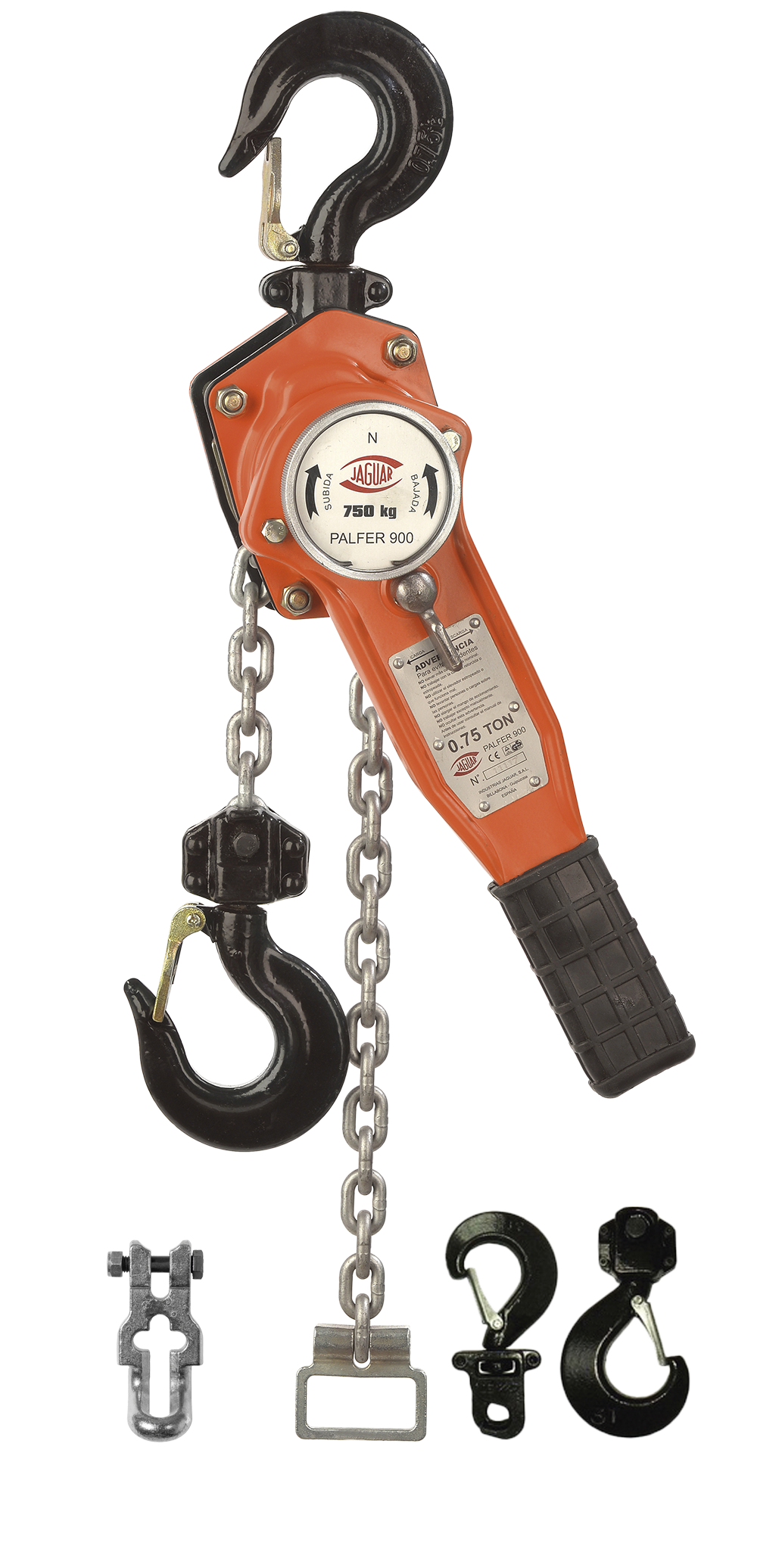 Optional
Stainless steel chains.
Load limiters (from 750 Kg.).
Shipyards hooks.
Adjustbale chain end.
Capacidades
0,25 - 0,50 - 0,75 - 1,5 - 3 - 6 - 9 TON
This is a high quality tool of its type, ideal for small spaces where versatility and efficacy are a top priority. It is designed to lift and drag loads.
It is lightweight, robust and resistant to wear, in addition to its high-strength chain.
Its steel structure, the gear box and lid are robust and resistant to impacts.
The effective control of the load is ensured by a mechanical brake that holds it at any point and releases it when necessary.
The maintenance is cheap and does not require special tools.
Improvements in SERIES 900:
New surface finishing for greater durability.
Permanent chain guiding.
Stronger hooks with forged safety lachts.
---