SERIES 530
HAND CHAIN HOISTS WITH TROLLEYS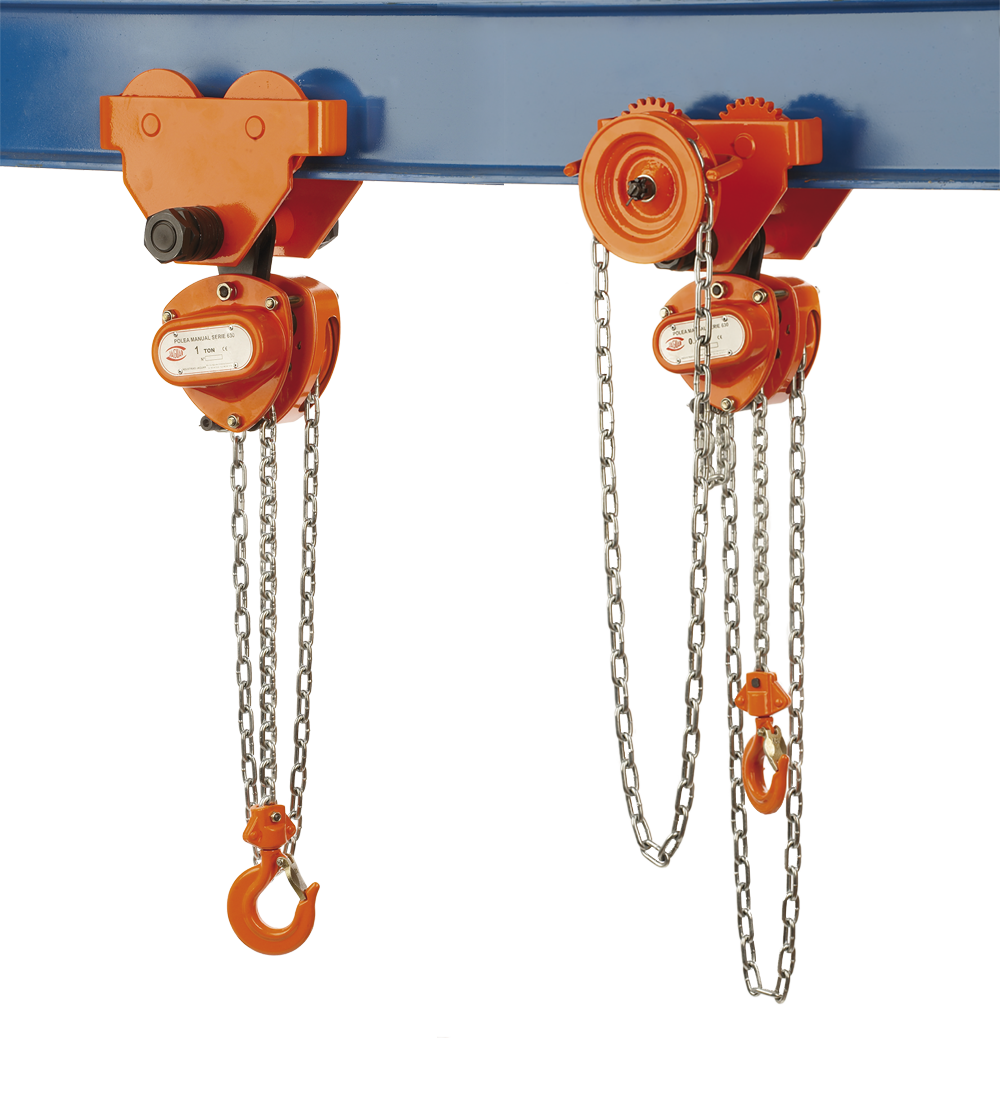 Notes
JAGUAR hand chain hoists and trolleys are not for lifting people and should not be used for such purpose.
Optional
Stainless steel hand chain.
Stainless steel hook.
These are a combination of a JAGUAR hand chain hoist and a trolley that can be used in very small spaces under the beam.
These trolleys can be supplied in two different types, the "A" type, chain geared model and type "B" without chain or push model.
The forged steel wheels are mounted on ball bearings.
Using separation washers, these can be adjusted to fit to different widths and beam profiles.
All trolleys come with protection against fall and tilt in accordance with DIN 15018 and machinery directives.
---