PHAS MODEL
TRANSPORT RINGS FOR WELDING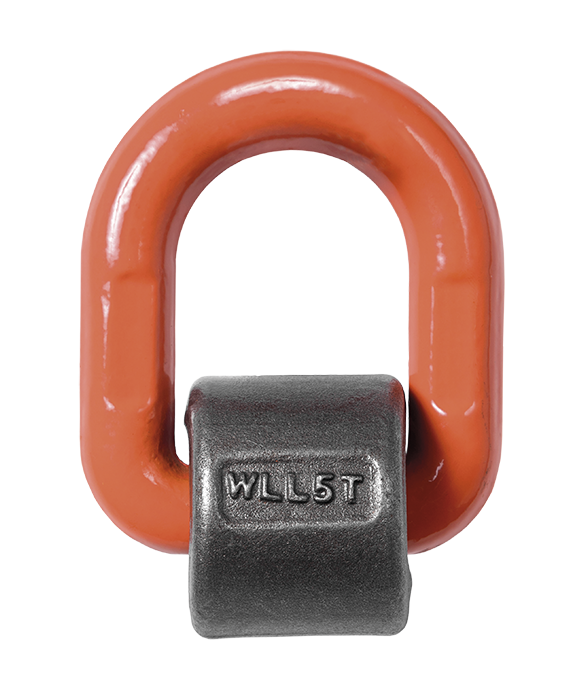 Features
Compact shape and light weight.
Security coefficient 4:1 in all working directions.
The ring can fold 180".
Weldable support bevelled onboth sides, with broken edgesfor ultimate weld.
They are fitted with a spring mechanism that maintains the ring in a fixed position at any angle.
Notes
Manufactured in grade 80 steel.
---