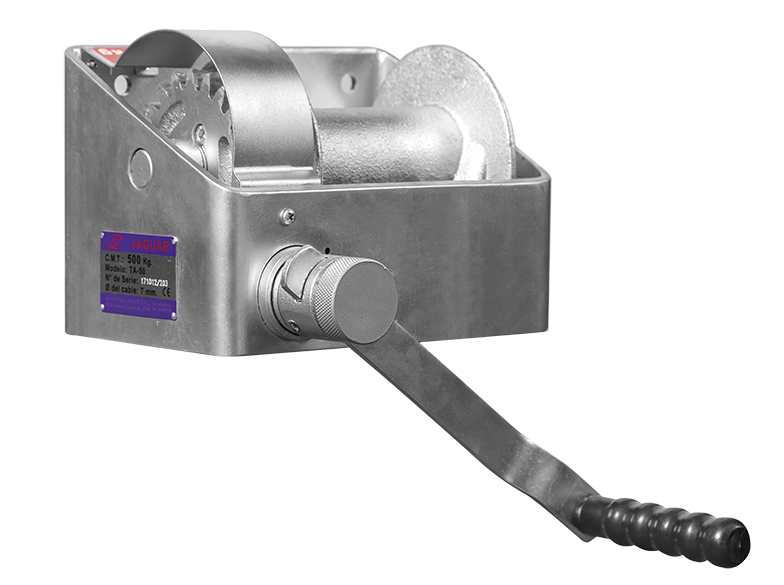 Features
Total safety both for lifting and lowering, thanks to the endless screw system which makes it possible for the load to remain Suspended. If the handle is not being operated, the brake is fully applied.
Allows for the addition of cable according to needs.
Wall winches are equipped with a crank to be able to go up and down easily. The brake is continuously applied, this way the risk of the load suddenly falling is avoided. The new anti-corrosive finish lengthens the life of the device even outdoors.
---