BT MODEL
MULTIPOSITION CLAMPS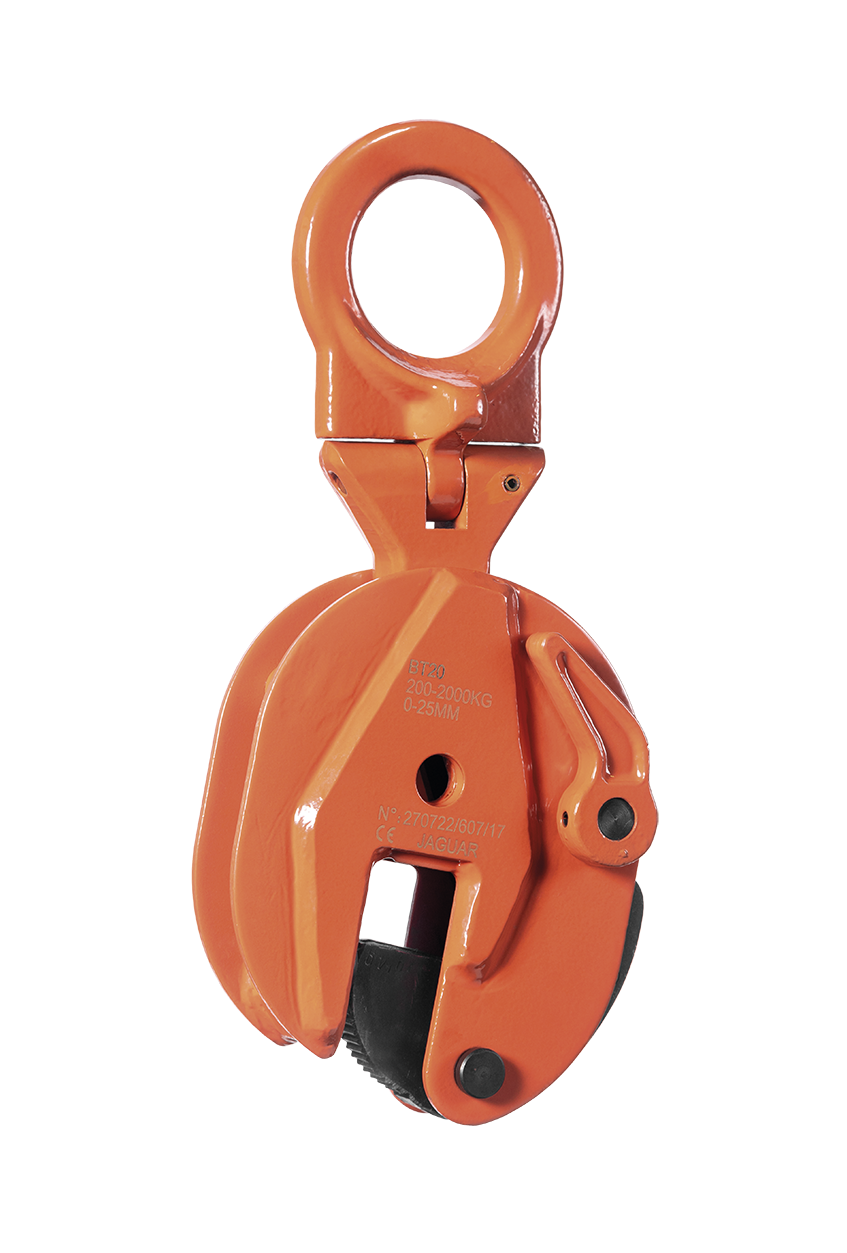 Features
The lever-activated safety closing device located on one side of the device makes it easier to grip the load without any hassles. The lever, fitted with a strong spring, keeps the load safely blocked even when supported and there is no tension in the ring. The jaws are made of tempered steel, with a toothed surface. They grip the part to be transported in apositive and effective manner,thereby obtaining the optimum results. The hardness of the steel plates tobe lifted should not be higher than HRC 37 (HB- 345). The minimum work load should not belower than 10% of the máximum workload. The lifting capacity and opening areetched sideways on the body.
Notes
The heavier the load, the stronger the grip It is recommended to lift a single sheet at a time. If the load is big, it is best to use at least two clamps with a 2 leg bridle sling or with a lifting beam.
The "BT" model JAGUAR multiposition clamps is equipped with an articulated lifting ring for lifting, turning over or vertically transporting steel plates whilst maintaining total gripping force on the opening.
---