BC MODEL
SPINDLE BEAM CLAMPS FOR BEAMS AND HOISTS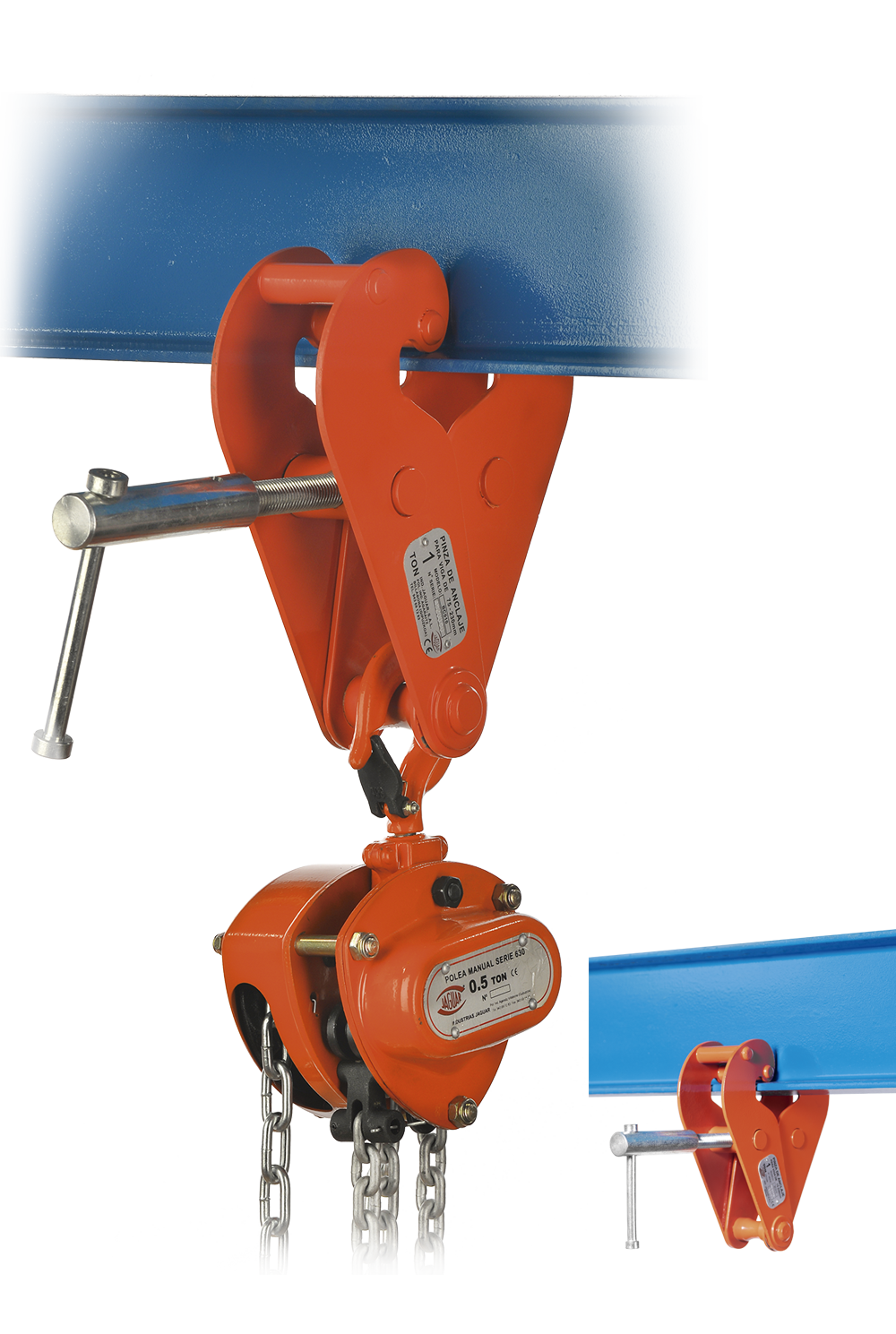 Features
Easy and fast to fit.
Useable with a widerange of profiles.
Secure fastening using threaded locking axis.
The JAGUAR spindle beam clamp adjusts quickly and safely to IPN, IPE steel profiles, etc.
This can be used as a quick and safe system when suspending Jaguar hand chain hoists and PALFER-JAGUAR lever hoists.
---