580 AC SERIES
CORROSION-RESISTANT PULLEY-HOLDER TROLLEYS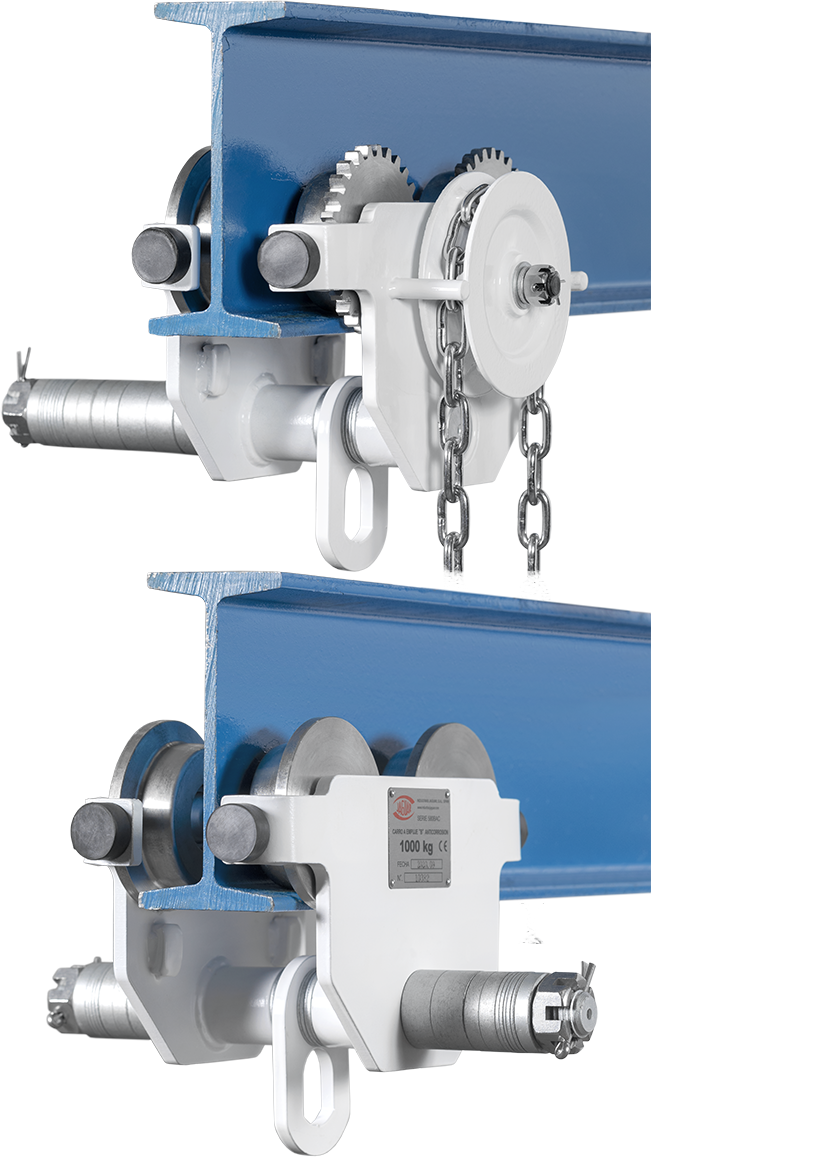 Features
Wheels and support capable of adapting to different types of beams (IPN, IPE and HEB) and a wide range of widths.
Notes
JAGUAR trolleys are not designed to move people.
The 580AC series trolleys are designed and manufactured in accordance with the requirements of ISO12944, with the highest anti-corrosion grade, up to C5-m.

This product is suitable for use in marine environments and places with high salinity.
---