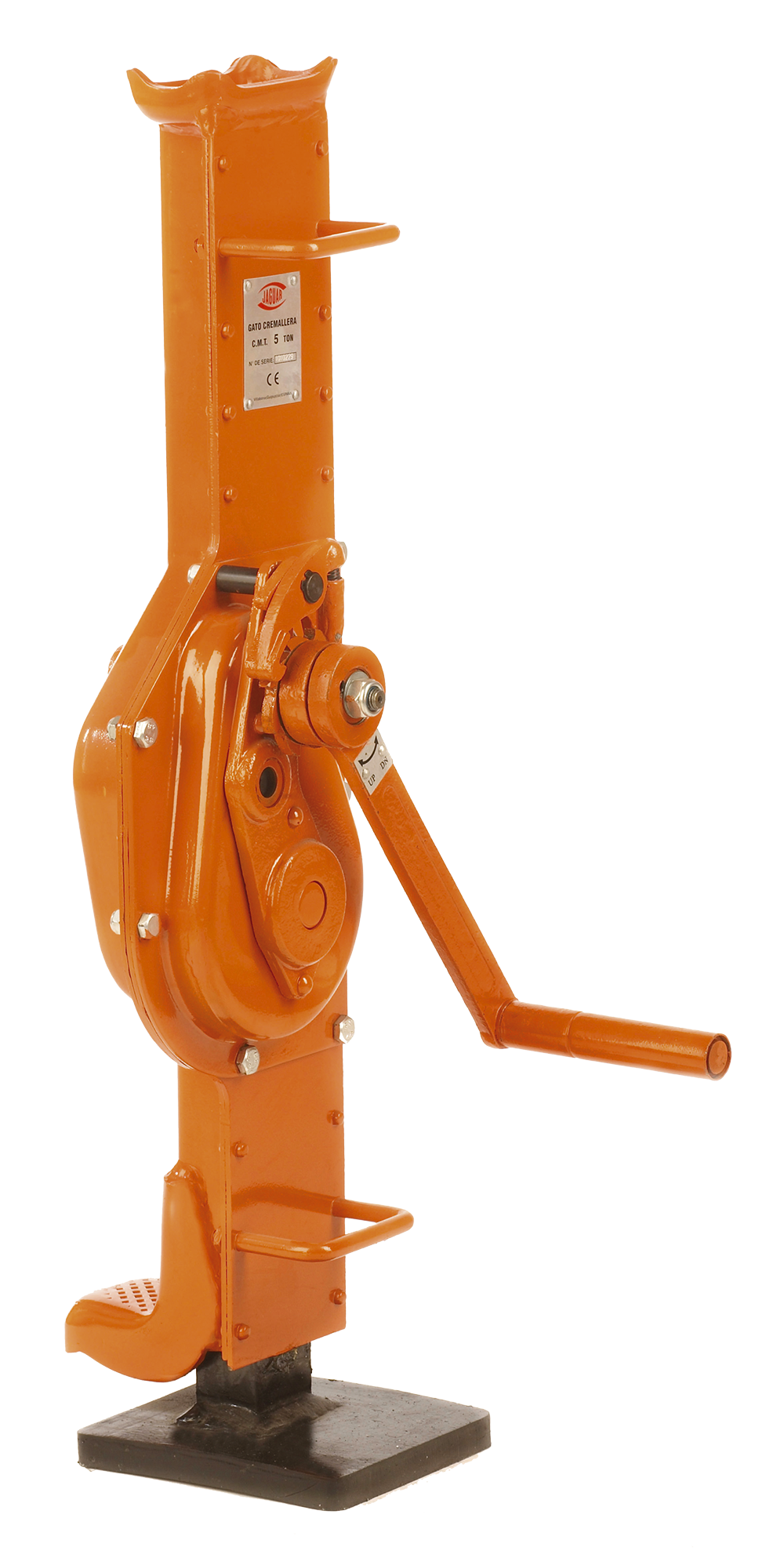 Features
Folding lever. Two applicable.support brackets. Higher elevation range.
Notes
It is one of the best tolos used in repairs, maintenance, etc ... The lifting and lowering speed is controllable.
The JAGUAR rack jacks is designed on the principle of mechanical transmission.
The inconveniences of normal hydraulic jacks are overcome wherein in the vent of oil loss this control disappears.
The high quality of its steel structure makes it safe, reliable and durable. Its compact design with folding lever makes possible the easy operation and simple maintenance.
---