ECEH4 MODEL
ELECTRIC CHAIN HOISTS WITH ELECTRIC TROLLEY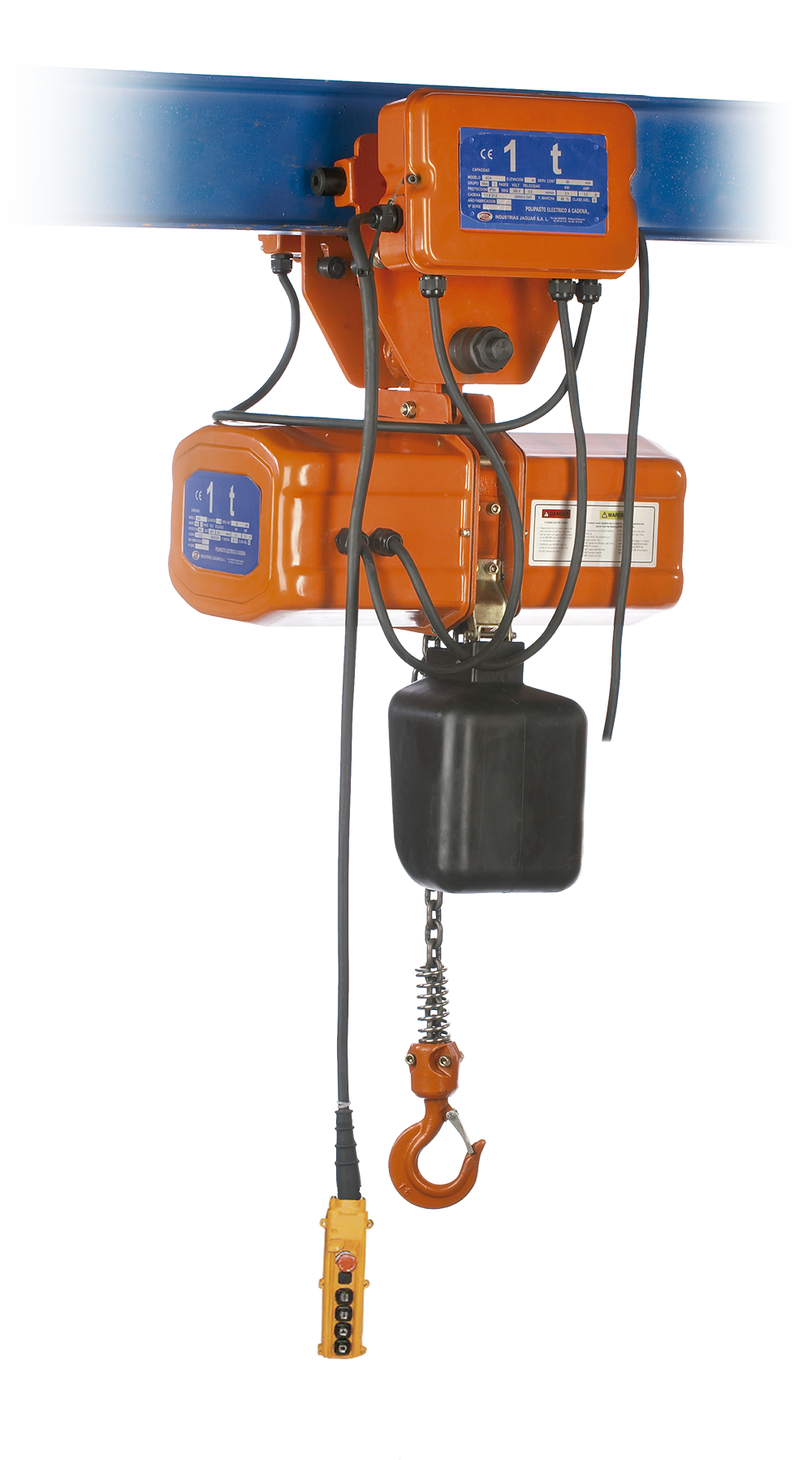 Features
IP-54 protection of the motor, IP-65 protection of the keypad.
Notes
a) Make sure that the power, voltage and frequency of the network are correct.
b) The dimensions marked * in the table above they vary according to different elevations.
c) Design, materials and specifications are subject to change without prior notification for reasons of improvement.
d) JAGUAR electric hoists are not designed for lifting people and should not be used for this purpose.
Optional
Remote control for all models.
Stainless steel chains.
Stainless steel rotary hook for models of 500 kg and 1000 kg.
---