ATACA MODEL
HEAVY MACHINERY ROLLER SKATES TROLLEYS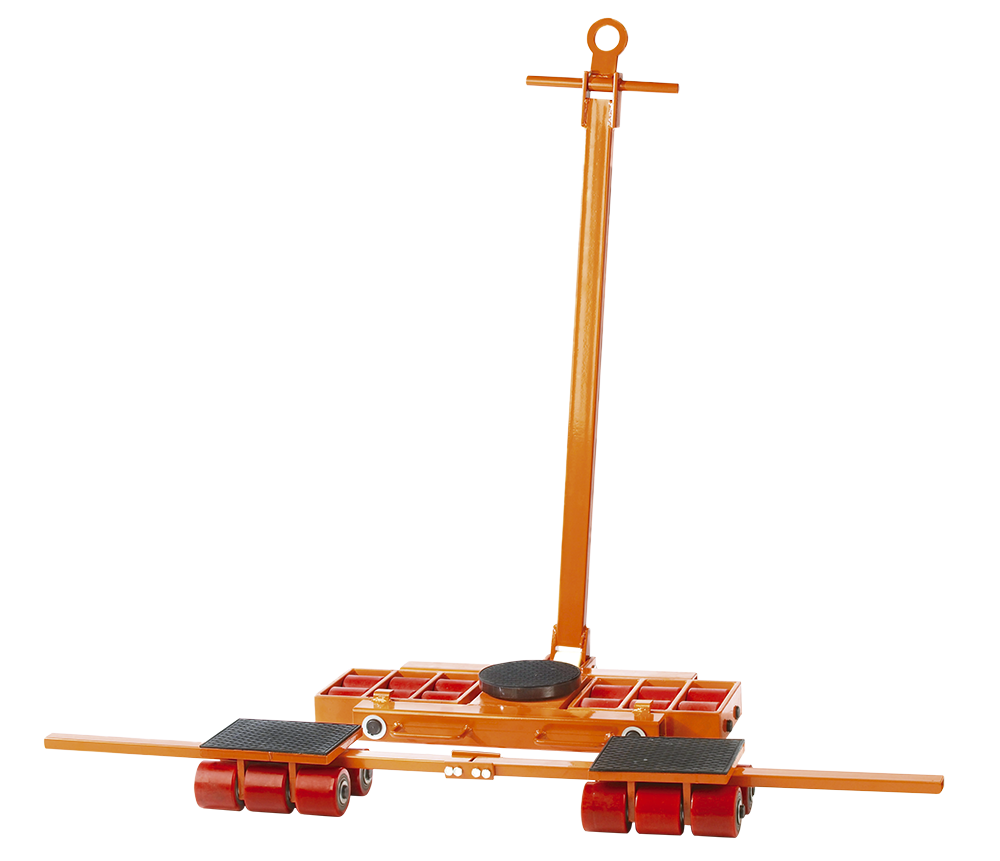 Features
Solid and effective modular system for moving heavy loads.
The trucks and guide trolleys are mounted on a ball bearing making it easier to move them.
They can be combined using joining bars for enhanced distribution of the load.
With the wheels dimensions being 110mm we have a very low centre of gravity, thereby meaning that loads can be moved much more safely.
Notes
The truck with shaft and the E trolleys with the joining bar can be sold separately.
Recommended for flat surfaces.
---