TCAL MODEL
WIRE ROPE PULLING HOISTS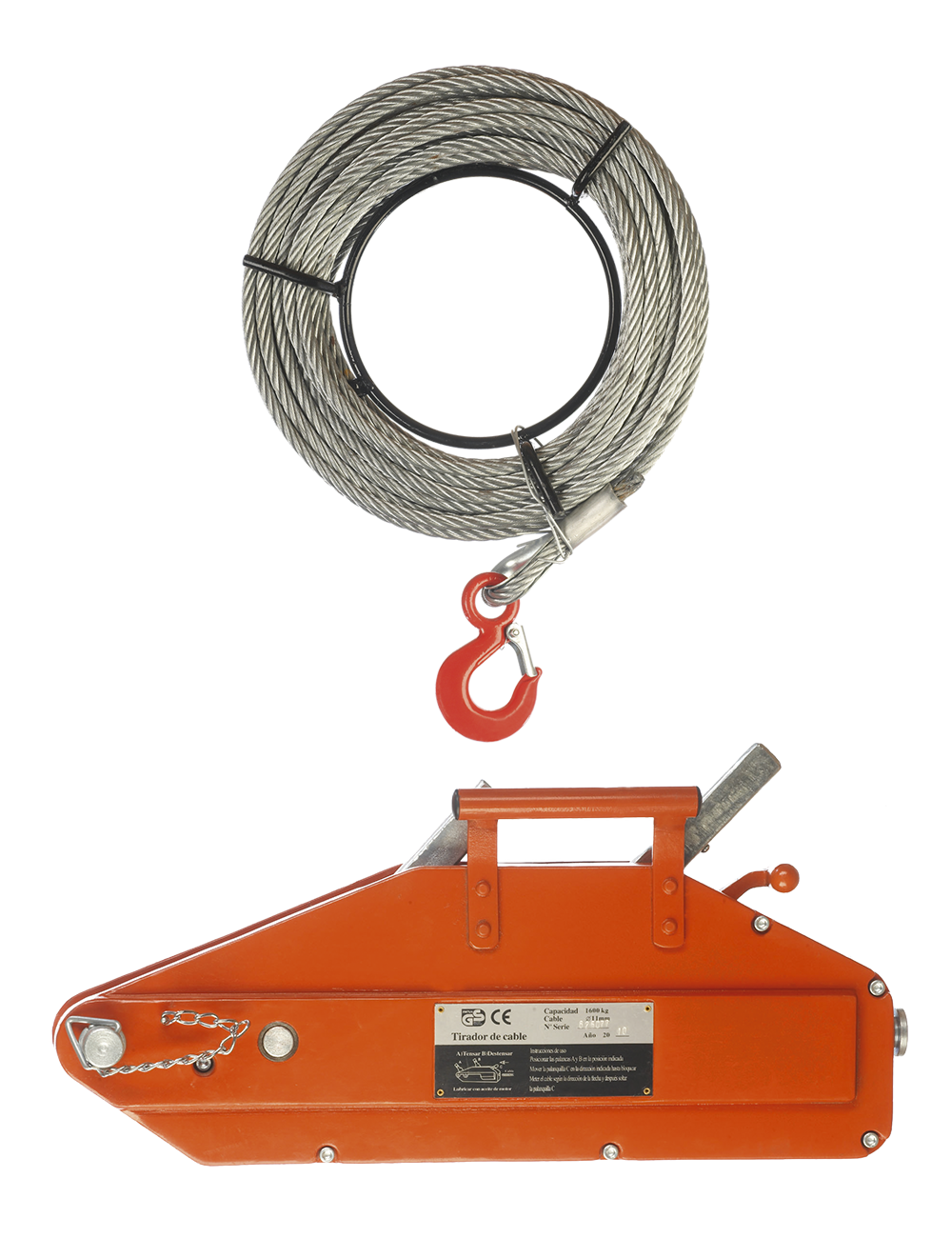 Features
Aluminium body. Forward, block and unlock lever. Overload safety bolts. Removable anchoring master pin.
Optional
Swivel Hook.
Different Cable length (20, 40 & 60 mts.)
The JAGUAR wire rope pulling hoists is a light, portable device appropriate for pulling, lifting, tensioning and safe loads.
Its use is indispensable for applications in industry, shipbuilding, civil engineering, assembly of power lines and various applications.
---