CH4 AND CCH4 MODELS
ELECTRIC TROLLEY THREE-PHASE AND SINGLE-PHASE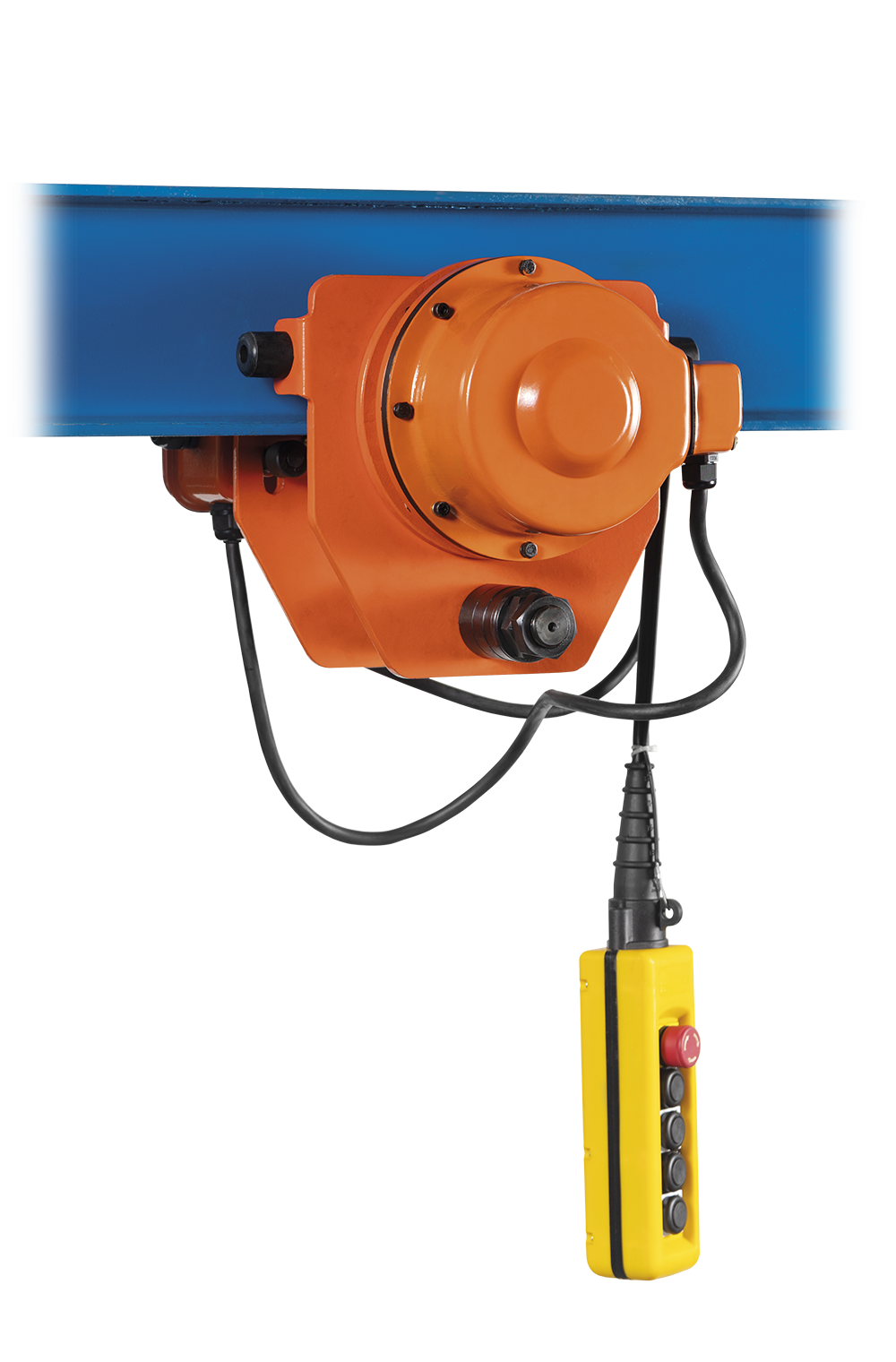 Features
Three-phase and single-phase voltaje (50 Hz).
Possibility of adapting to IPE, IPN, HEB... Opening range 75-180 mm.
Possibility of modifying the length of the keypad.
Keypad with four buttons plus emergency stop.
Low voltage control 24v.
P-54 protection of the motor, IP-65 protection of the keypad.
The CH4 and CCH4 models are electric trolley models that have a shaft with a very useful recess to place any hook and so is able to transport any kind of material using a beam.
---